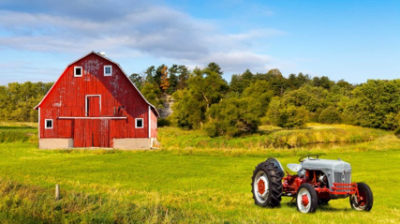 AgRespond         
Keeping America's Farmers Safe                                                   Next Class: 11/17/2018
Presents                                                                                                    LOCATION: Oxford, MA
First Aid for Farmers
This first of a kind course was created specifically for those employed in the agricultural field. This course utilizes the National Safety Council first aid curriculum and specialized agricultural situational scenarios to provide realistic training.  Upon successful completion of the course, participants will receive a certification from the National Safety Council in CPR and First Aid and a course certificate from AgRespond.
WHY TAKE THIS COURSE?
Agriculture is one of the most dangerous occupations in the world. This training prepares farm staff and employees in agricultural employment to provide life-saving skills to family, co-workers and the general population. Participants who complete this training may also be entitled to insurance discounts.
COURSE FEE:
We want all agricultural staff to have access to this training. We keep our course fee as low as possible to ensure it is affordable. The course fee includes: student manuals, certification cards, classroom rental fee, class equipment and supplies. The current fee for the course is $55.00 per person. Depending on the class size, discounts may be available to families or staff of 4 or more.
For More Information or to Register, contact:
Email:agrespond@outlook.com                                               Phone: (508) 864-9425